Get to know your morning show, Sonoma County.  They wake up bright and early and bring you great country music, North Bay happenings and huge prizes!  Here's a little more about Amber & Tanner…
Amber Henderson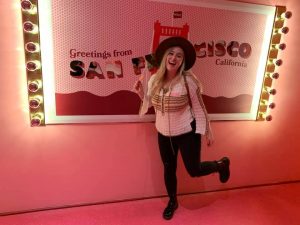 Amber was born and raised in the state of Georgia. Her first job in radio was in high school where she worked as a board operator at her local radio station. She then attended the University of Georgia where she studied Communications, as well as Music Business and Technology. She continued to work in radio throughout college learning audio production, voice-over work and eventually became an on-air personality. She was on mornings on a Top 40 station and hosted a podcast called The Hot Mess Express. She also hosted a show called Classic Country Saturday Night, which excited her love for country music.
When she's not on air, she loves spending time with her dog and her boyfriend of many years. Her favorite things to do are going on hikes, seeing live music and drinking good beer. She loves all music, ranging from Led Zeppelin to Lizzo. Country artists she loves are Elvis Presley, Dolly Parton, Kacey Musgraves, Luke Combs and Eric Church. She also loves the Marcus King Band, Tyler Childers and Sturgill Simpson (what Dano likes to call "Sea Shanty Music"). What she loves about Sonoma County is the great weather, amazing views, but most of all the wonderful people.
Tanner Chambers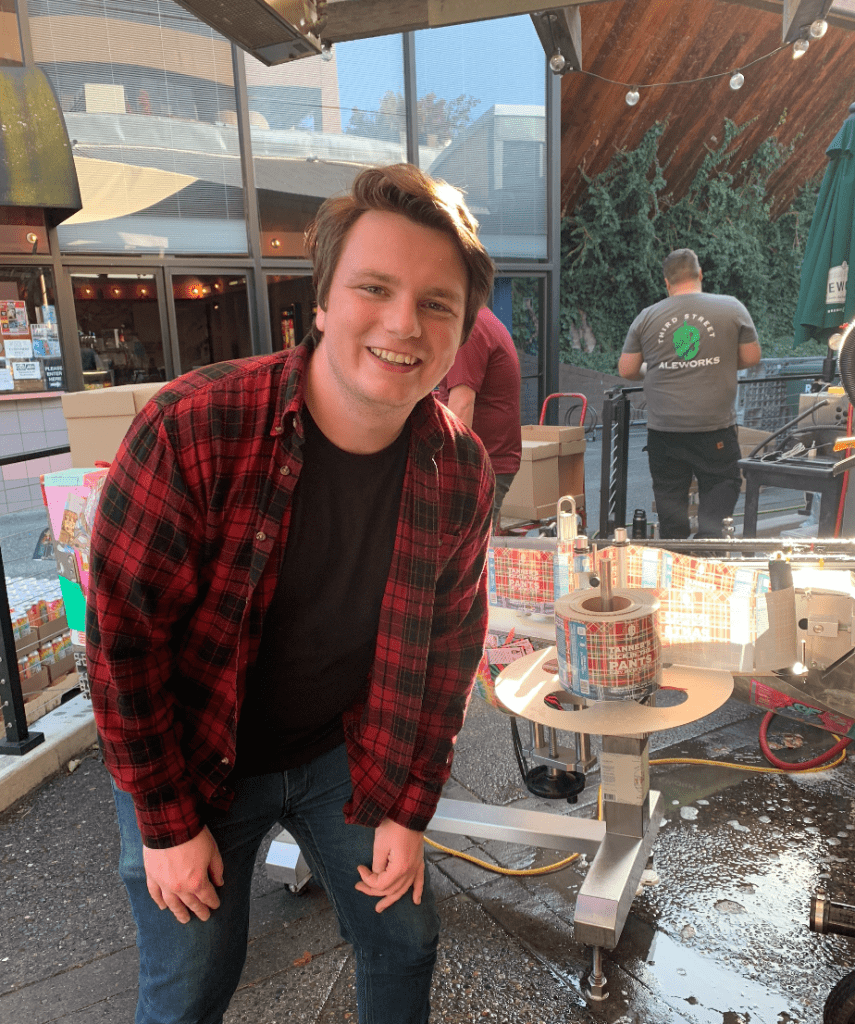 As a Seattle native, Tanner's journey to Sonoma County began by throwing away all of his rain jackets, but still refusing to wear shorts. Tanner grew up in Puyallup, Washington ($5 to anyone who can pronounce it correctly on their first try), and moved to sunny Santa Rosa spring of 2019. Growing up, Tanner first showed his love for entertaining by getting involved in his high school theater, as well as playing football for his high school team. It was in college at Central Washington University, where Tanner first got a taste of radio and he hasn't looked back since.
Tanner now resides in Bennett Valley with his two cats, Memphis and Ringo. When Tanner is off the air, you can find him performing stand-up comedy, watching Netflix, or reading a good book. Chambers is also a HUGE football fan, but it will take him a beer or two to admit who his favorite NFL team is (Think Seattle).
If Tanner had to name his three favorite country artists it would be Thomas Rhett, Old Dominion and Alan Jackson (although that list changes all the time).
Do you think you know the best restaurant in Sonoma County? Tanner is a huge foodie and is always looking for his next great meal. Moreover, he wants to find his new favorite meal right HERE in Sonoma County! Being new to the area, Tanner wants to learn all the wonders offered here.
You can listen to Tanner's daily prank phone call, the "Neighbor Dispute," on any podcast app or CLICK RIGHT HERE.