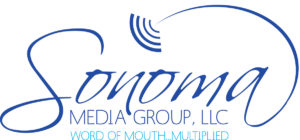 The following are Terms of Service for Amaturo Sonoma Media Group, LLC in Santa Rosa, CA (herein, ASMG) and covers the broadcasting properties KZST 100.1, KSRO, KFGY Froggy 92.9, KVRV 97.7 The River, KHTH HOT 101.7, KWVF The Wolf 102.7, KJZY HD-2 The Bull 99.1 and KHTH HD-2 Oldies 107.9, as well as the print property North Bay biz Magazine. Additionally this policy covers all Sonoma Media Group and Waterdrop Digital company digital assets. Assets related to those properties include websites, social pages, email messaging, text messaging, streaming web players, mobile apps and anything else with an approved link to this Terms of Service. Herein, these Assets will be referred to collectively as ASMG Services, our Services, Services or Site.
Our Services, including all information, tools and services available, is offered to you, the user, conditioned upon your acceptance of all the terms, conditions, policies and notices stated here, including the terms of our Privacy Policy and to the terms of the Word Press General Public License found here: http://wordpress.org/about/gpl/. BY USING THIS SITE, YOU EXPRESSLY ACCEPT AND AGREE TO BE BOUND BY AND ABIDE BY ALL THE TERMS AND CONDITIONS CONTAINED IN THESE TERMS OF USE. DO NOT USE THE SITE IF YOU DO NOT ACCEPT AND AGREE TO THESE TERMS OF USE. You are always bound by the terms and conditions that apply at the time of your use of our Services and you should periodically visit this page to review them, so you know the terms and conditions that apply to you. Your continued use of our Services means that you accept and fully agree to the terms and conditions that apply at the time of your use.
The term "use" means and includes access, interaction, sending and receiving information, downloading and uploading, posting, browsing and engaging in any other activity or using the features and functions of the, as a registered user or otherwise, including communications by and between anyone that you may have selected to share information with.
ASMG may, at any time, modify the Services provided, place limitations on the use of the Services or suspend your use of the Services, without any prior notice you. If you are using our Services on a mobile device, please note that normal charges will apply to your use of the Services that trigger carrier charges, such as text messaging and data usage charges, etc.
PERMITTED USAGE / REGISTRATION
You may use the Services only if you are not a person barred from receiving these Services under the laws of the United States or other applicable jurisdiction. Compliance with these Terms and all applicable local, state, national, and international laws, rules and regulations applicable to you are required in order for you to may use the Services.
Certain activities are expressly prohibited:
You may not upload, post, host, transmit or otherwise make available to others unsolicited email, SMSs, or "spam" messages through the Services, nor any materials containing embedded links, chain letters or pyramid schemes of any kind.
You may not transmit or otherwise make available to others any worms or viruses or any code of a destructive nature or any spyware through the Services.
You may not use the Services for any illegal or unauthorized purpose, including in any way that violates copyright or other laws applicable in the USA or applicable to you.
You are prohibited from posting or transmitting any threatening, libelous, defamatory, obscene or pornographic material.
You may not use the Services in a way that could damage, disable, overburden, or impair them or interfere with any other party's use and enjoyment. This restriction applies to any use that interferes, or attempts to interfere with, the normal operations of the Services, including by hacking, deleting, augmenting or altering the Services or any content.
You may not attempt (or encourage or support anyone else's attempt) to circumvent, reverse engineer, decrypt, or otherwise alter or interfere with the Services, or any content thereof, or make unauthorized use thereof.
Note: THE SERVICES ARE NOT INTENDED FOR USE BY MINORS (NORMALLY INDIVIDUALS UNDER THE AGE OF 18). YOU ARE NOT PERMITTED TO USE THIS SITE IF YOU ARE A MINOR IN THE JURISDICTION OF YOUR USUAL RESIDENCE. ASMG is not responsible for determining the age of the users of the Site and has no liability whatsoever should a minor use any part of the Services, regardless of whether the minor's use of the Service would otherwise be prohibited due to the minor's age.
THIRD PARTY WEBSITES
The Services may permit you to interact with and manage content on third party websites. Each user has sole responsibility for evaluating whether he/she wants to access or use a third party site or a third party platform application, and should therefore carefully review any applicable terms and/or privacy policy of each third party site(s) selected for his/her dashboard on this Site. ASMG is not responsible for your compliance with the terms and/or privacy policy of any third party site(s) selected by you. You alone must determine what permission is needed from the third party provider, including what subscription payment may be required and what rules of conduct apply. It is important that you understand that you are in the best position to know if the materials you post are legally allowed. (Please note that any commercial use of content obtained from a third party provider may give rise to different obligations.) By posting any third party content or link on our Services, you warrant to ASMG that you are following the relevant terms and conditions of the third party provider and are in compliance with all applicable laws and regulations.
ASMG does not screen, audit, or endorse third party websites or platform applications and ASMG has no responsibility for, and does not endorse, any features, content, advertising, products or other materials on or available from third party sites or platform applications. Each user of the Services acknowledges that in accessing a third party website or platform application, he/she does so at his/her own risk and agrees that his/her use of any website or platform application is on an "as-is" basis without any warranty as to the use of the third-party website or platform application, and that these Terms do not apply to his/her use of any third party website or platform application.
SUBMISSION OF IDEAS
We value hearing from you, and are always interested in learning about ways we can make ASMG better. You may choose to, or we may invite you to, submit comments, ideas or feedback about the Services, including without limitation about how to improve the Services ("Submissions"). You agree that any Submissions you provide are gratuitous, unsolicited and without restriction; that your disclosure of such Submissions will not place ASMG under any fiduciary or other obligation; and that ASMG is free to use, disclose and otherwise exploit the ideas included in your Submissions without any restriction and without prior notice to you. By acceptance of your Submission, ASMG does not waive any rights to use similar or related ideas previously known to us, or developed by our employees, or obtained from sources other than you.
OWNERSHIP AND LICENSES RELATING TO CONTENT AND INFORMATION
We claim no ownership rights over the content you make available to others through the Services, including all content you input on third party websites. You alone own the information you provide to us in your profile. By providing information to us or to third parties through the Services, you represent and warrant that you are entitled to and authorized to submit the information and that the information is accurate, not confidential, and not in violation of any contractual restrictions or other third party rights.
ASMG retains title to and ownership of all rights (including copyright, trademark, patent, trade secret and all other intellectual property rights) of content on the Services, except for those rights expressly retained by you as stated above. You acquire no rights whatsoever to all or any part of the Services, except for the limited use rights granted by these Terms. Please note that the Services and all of its content, including, but not limited to, text, design, graphics, interfaces and code, and the selection and arrangement thereof, is protected as a compilation under the copyright laws of the United States and other countries.
Word Press is subject to the General Public License found here: http://wordpress.org/about/gpl/ and is not part of any grant by ASMG.
Following termination or deactivation of your account, or if you remove any content from a site, we may retain your content for backup, archival, or audit purposes. Furthermore, ASMG and others may retain and continue to display, reproduce, modify, re-arrange, and distribute any of your content which you have posted to public or semi-public areas of the Sites.
TRADEMARKS AND COPYRIGHTS
All ASMG brand names and logos and all related service names, design marks and slogans are trademarks, service marks, trade names or registered trademarks owned by or licensed to ASMG and may not be used in any manner without the prior written consent of ASMG. All other product and service marks, design marks and slogans are trademarks, service marks, trade names or registered trademarks of their respective owners. Nothing on the Services shall be construed as granting, by implication, estoppel, or otherwise, any license or right to use any trademark, logo, design mark, slogan trade name or service, or to use any copyrighted material.
INFRINGEMENT NOTICE
ASMG respects the intellectual property rights of others and requests that you do the same. If you believe your copyright or the copyright of a person on whose behalf you are authorized to act has been infringed, you may notify our copyright agent:
Mail: Amaturo Sonoma Media Group
Copyright
℅ Digital Assets
3392 Mendocino Ave
Santa Rosa, CA 95403
United States of America
Email: https://www.sonomamediagroup.com/copyright-inquiry/
Phone Call: 1-707-528-4434
Your notice must provide the following information: (i) a physical or electronic signature of the copyright owner or a person authorized to act on their behalf; (ii) identification of the copyrighted work claimed to have been infringed; (iii) identification of the material that is claimed to be infringing or to be the subject of infringing activity and that is to be removed or access to which is to be disabled, and information reasonably sufficient to permit us to locate the material; (iv) your contact information, including your address, telephone number, and an email address; (v) a statement by you that you have a good faith belief that use of the material in the manner complained of is not authorized by the copyright owner, its agent, or the law; and (vi) a statement that the information in the notification is accurate, and, under penalty of perjury, that you are authorized to act on behalf of the copyright owner.
DISCLAIMER OF WARRANTIES / LIMITATION OF LIABILITY
YOU ASSUME ALL RESPONSIBILITY AND RISK FOR THE USE OF THE SERVICES AND / OR THE CONTENT MADE AVAILABLE ON OR THROUGH THIS SITE, AS WELL AS FOR YOUR USE OF THE INTERNET GENERALLY. ASMG DOES NOT HAVE ANY OBLIGATION TO VERIFY THE IDENTITY OF THE PERSONS SUBSCRIBING TO ITS SERVICES, NOR DOES IT HAVE ANY OBLIGATION TO MONITOR THE USE OF ITS SERVICES BY OTHER USERS OF THE COMMUNITY; THEREFORE, ASMG DISCLAIMS ALL LIABILITY FOR IDENTITY THEFT OR ANY OTHER MISUSE OF YOUR IDENTITY OR INFORMATION.
THE SERVICES ARE PROVIDED ON AN "AS IS" AND "AS AVAILABLE" BASIS. WE RESERVE THE RIGHT TO RESTRICT OR TERMINATE YOUR ACCESS TO THE SITE OR ANY FEATURE OR PART THEREOF AT ANY TIME.
ASMG DISCLAIMS ALL WARRANTIES OF ANY KIND, REPRESENTATIONS OR ENDORSEMENTS, EXPRESS OR IMPLIED, WITH REGARD TO THE INFORMATION ACCESSED FROM, OR VIA, THIS SITE OR THE INTERNET, INCLUDING, BUT NOT LIMITED TO, ALL IMPLIED WARRANTIES OF MERCHANTABILITY, FITNESS FOR A PARTICULAR PURPOSE, OR NONINFRINGEMENT, AS WELL AS WARRANTIES IMPLIED FROM A COURSE OF PERFORMANCE OR COURSE OF DEALING; THAT ACCESS TO THE SITE WILL BE UNINTERRUPTED OR ERROR FREE; THAT THE SITE WILL BE SECURE; THAT THE SITE OR THE SERVER THAT MAKES THE SITE AVAILABLE WILL BE VIRUS-FREE; OR THAT INFORMATION ON THE SITE WILL BE COMPLETE, ACCURATE OR TIMELY. ASMG FURTHERMORE MAKES NO REPRESENTATION OR WARRANTY FOR THE DELIVERY OF ANY MESSAGES (INCLUDING, BUT NOT LIMITED TO, EMAILS, POSTS, SMS, POSTING OF ANSWERS OR TRANSMISSION OF ANY OTHER USER GENERATED CONTENT) SENT THROUGH THE SERVICE TO ANYONE OR ANY WEBSITE OR SERVICE.
IF YOU DOWNLOAD ANY MATERIALS UTILIZING THE SERVICES, YOU DO SO AT YOUR OWN DISCRETION AND RISK. YOU WILL BE SOLELY RESPONSIBLE FOR ANY DAMAGE TO YOUR COMPUTER SYSTEM OR LOSS OF DATA THAT RESULTS FROM THE DOWNLOAD OF ANY SUCH MATERIALS.
IN NO EVENT UNDER ANY LEGAL OR EQUITABLE THEORY (WHETHER TORT, CONTRACT, STRICT LIABILITY OR OTHERWISE) SHALL WE, OR ANY OF OUR RESPECTIVE EMPLOYEES, DIRECTORS, OFFICERS, AGENTS, REPRESENTATIVES, LICENSORS, ADVERTISERS, SUPPLIERS, OR OPERATIONAL SERVICE PROVIDERS OR OTHER THIRD PARTIES, BE LIABLE HEREUNDER OR OTHERWISE FOR ANY LOSS OR DAMAGE OF ANY KIND, ARISING OUT OF OR IN CONNECTION WITH THE SERVICES, THE USE OF THE INTERNET GENERALLY OR OUR AGREEMENT WITH YOU CONCERNING THE SERVICES, INCLUDING, BUT NOT LIMITED TO, COMPENSATORY, DIRECT, CONSEQUENTIAL, INCIDENTAL, INDIRECT, SPECIAL OR PUNITIVE DAMAGES, LOST ANTICIPATED PROFITS, LOSS OF GOODWILL, LOSS OF DATA, BUSINESS INTERRUPTION, ACCURACY OF RESULTS, OR COMPUTER FAILURE OR MALFUNCTION, EVEN IF WE HAVE BEEN ADVISED OF OR SHOULD HAVE KNOWN OF THE POSSIBILITY OF SUCH DAMAGES.
IN CERTAIN JURISDICTIONS, THE LAW MAY NOT PERMIT THE DISCLAIMER OF WARRANTIES, SO THE ABOVE DISCLAIMER MAY NOT APPLY TO YOU. IN ALL SUCH CIRCUMSTANCES, WE SHALL REMAIN ENTITLED TO THE MAXIMUM DISCLAIMERS AND LIMITATIONS AVAILABLE UNDER THIS AGREEMENT, AT LAW AND/OR IN EQUITY. WE OPERATE THE SITE FROM THE UNITED STATES UNDER THE LAWS OF THE UNITED STATES. IT IS POSSIBLE THAT SOME SOFTWARE THAT MAY BE DOWNLOADED FROM THE SITE IS SUBJECT TO GOVERNMENT EXPORT CONTROL OR OTHER RESTRICTIONS. BY VISITING AND USING OUR SITE, YOU ACKNOWLEDGE THESE RESTRICTIONS AND AGREE THAT YOU ARE NOT SUBJECT TO THEM.
INDEMNIFICATION
You agree to indemnify and hold us and each of our respective successors and assigns, and their respective officers, directors, employees, agents, representatives, licensors, advertisers, suppliers, and operational service providers harmless from and against any and all losses, expenses, damages, costs and expenses (including attorneys' fees), resulting from your use of the Services and/or any violation of these Terms. We reserve the right to assume the exclusive defense and control of any demand, claim or action arising hereunder or in connection with the Site and all negotiations for settlement or compromise. You agree to fully cooperate with us in the defense of any such demand, claim, action, settlement or compromise negotiations, as requested by us.
We appreciate your cooperation with these Terms, and look forward to a good experience for you with ASMG's Services.