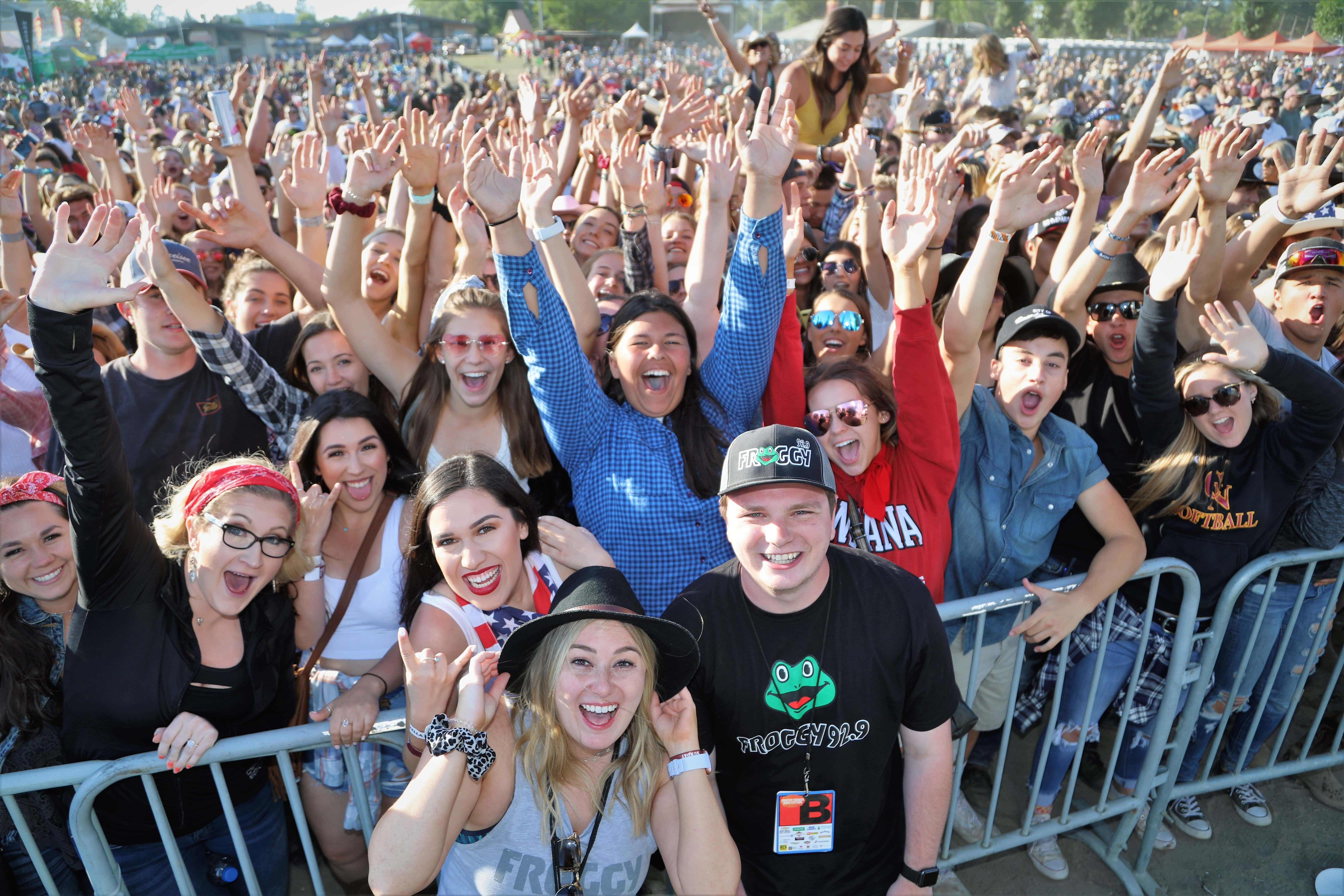 Froggy 92.9 on air personalities Amber & Tanner in the Morning grab a photo with the crowd at Country Summer 2019 in Santa Rosa, CA. (Photo: Will Bucquoy)
LET'S DO IT AGAIN Y'ALL!!! Country Summer Music Festival 2020 is June 19, 20 and 21 at the Sonoma County Fairgrounds.  Tier 1 pricing for 2020 tickets wrapped up last week at CountrySummer.com.  NOW it's time for your headliner announcements and the start of Tier 2 pricing!
Headliner Announcements start THURSDAY 12/12 at 725am with Amber and Tanner in the Morning on Froggy 92.9
There are MANY ways to listen to Froggy on any device, from your car to a smart speaker and everything in between.  CLICK RIGHT HERE to find the way that works for you so you don't miss it!
We can't say anything about WHO it's going to be right now other than BE READY TO FREAK OUT, and THANK YOU.  Your support has helped us grow Country Summer to this point, we are about to go to another level y'all.
If you've never been, here's a look at what Country Summer 2019 was like…