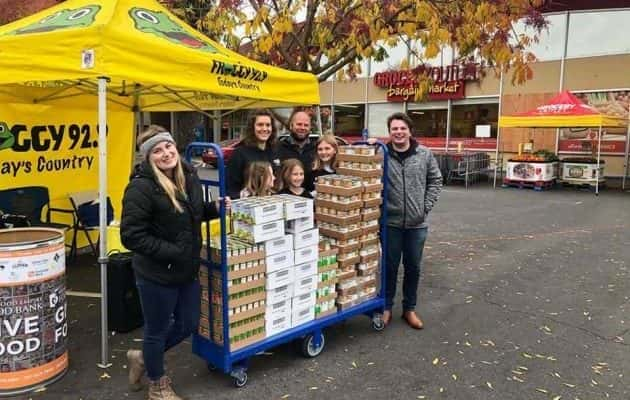 It was another banner day at Grocery Outlet on 4th Street in Santa Rosa for the Froggy Food Fund, a marathon live broadcast that collects canned food for the Redwood Empire Food Bank.  New morning show Amber & Tanner in the Morning found out just how quickly the weather can swing in Sonoma County, "It was 80 degrees just last weekend!" Amber exclaimed, "but it was SUCH a blast to see so many listeners donate their time and money to families they'll never even meet".  Through wind and eventually heavy rain, YOU showed up in force, with your friends and in some cases entire offices with donations of canned food, and together the total was:
5383 cans.
Wow, that exceeded our goal of 5000 cans!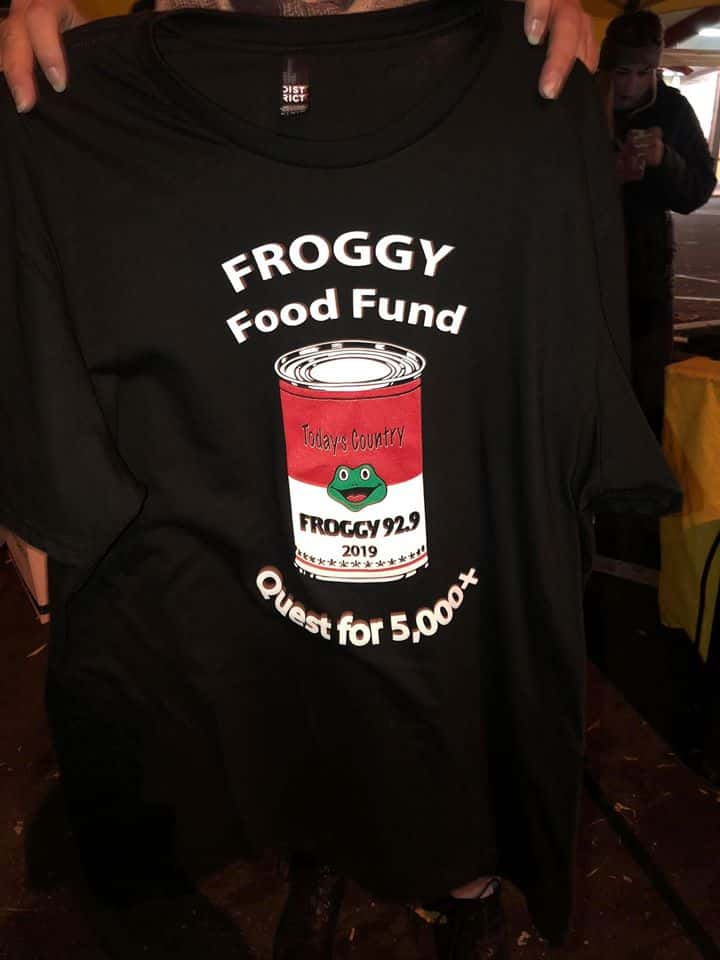 Special shoutout to Dave at Grocery Outlet on 4th Street in Santa Rosa, Interstate Batteries for donating a delivery truck and Vicci Moto in Petaluma for printing our awesome shirts!
Thank you again from all of us at Froggy 92.9.