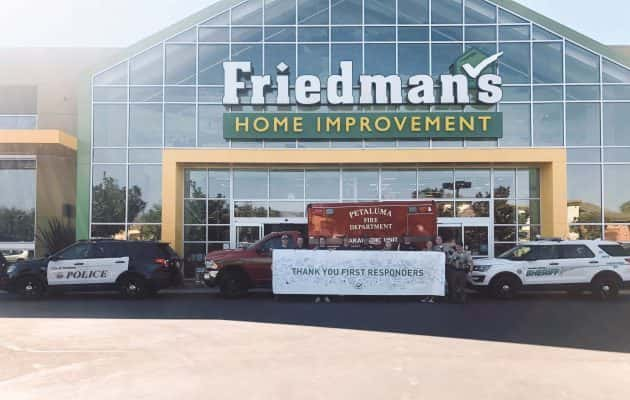 It was a great day of support for fire recovery on Sunday November 3rd at Friedman's Home Improvement in Petaluma.  A joint effort by KSRO, Froggy 92.9, 97.7 The River, HOT 101.7 and K-Hits 104.9 got the word out about T-Shirts made in support of First Responders and survivors of the Kincade Fire.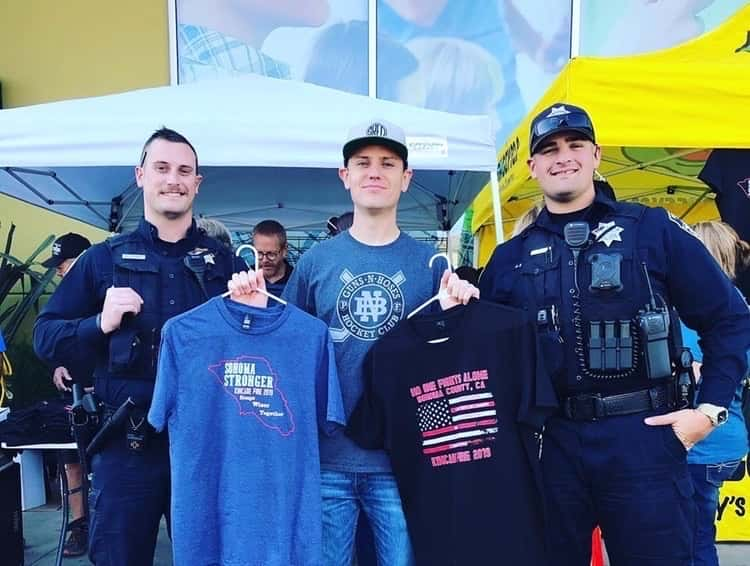 Friedman's Home Improvement set up a huge Thank You Card for First Responders, made all the better by a few First Responders stopping by in person!  Thank you to the Sonoma County Sheriff, Petaluma Fire and Petaluma Police for taking a few minutes to stop by and say hello to some very thankful listeners.  A few kids even got badge stickers and a look inside their vehicles!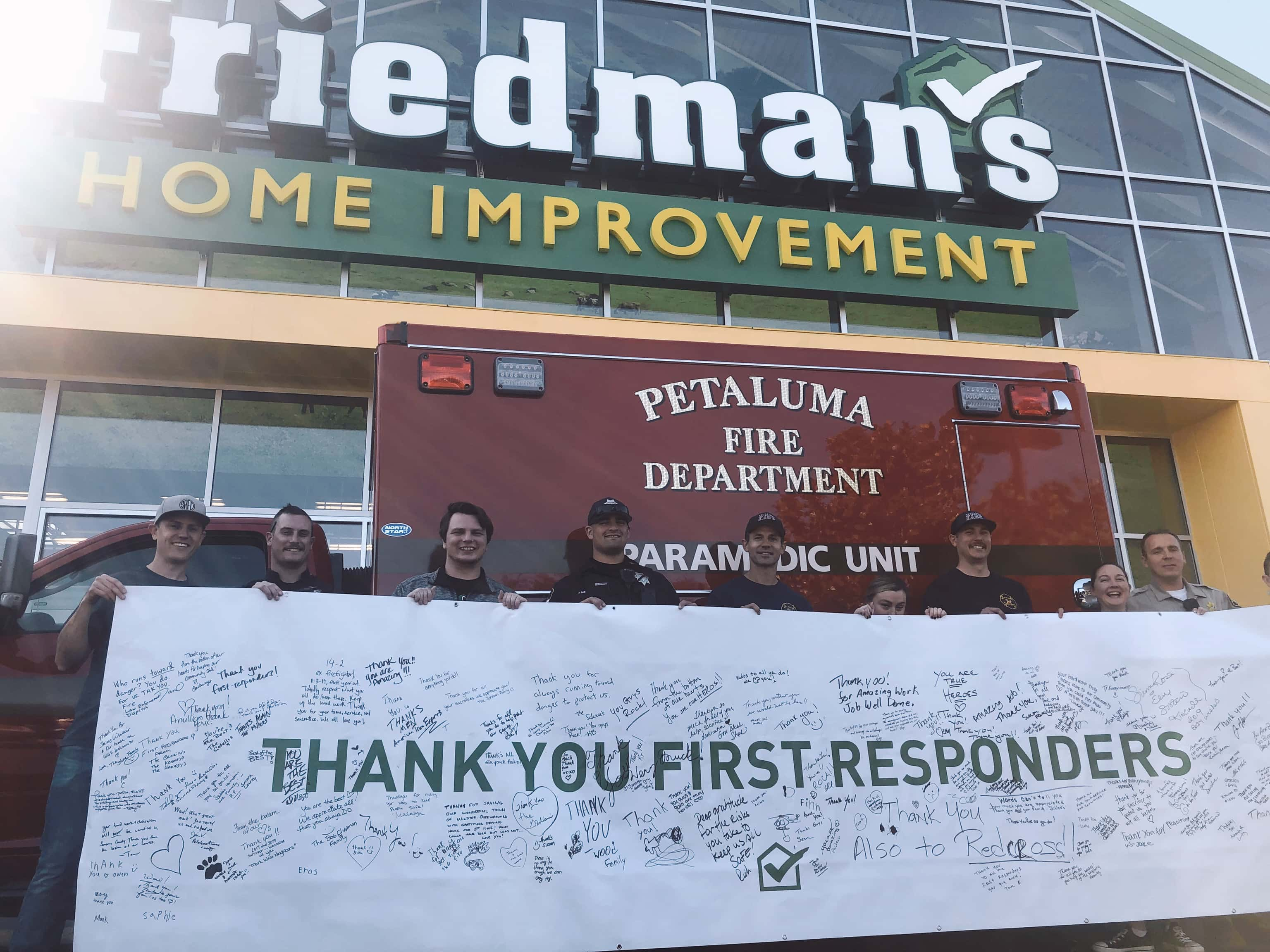 A total of $5600 was raised from sale of the shirts, all of which will go to the Community Foundation Sonoma County's Resilience Fund, which is committed to long-term fire recovery in Sonoma County and will benefit the Kincade Fire.  Thanks to our apparel partner Vicci Moto for the shirts, from design to print!  And thank YOU for showing up, we have a line down the street a half hour before we even started!
If you were not able to attend the event, you can order shirts online RIGHT HERE at the online store.
We are Sonoma County STRONGER!