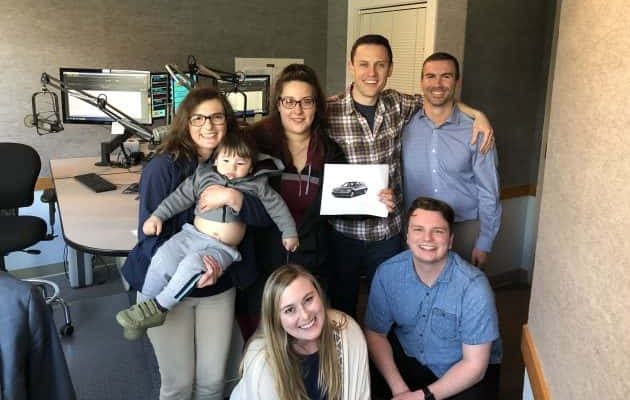 Amber and Tanner in the Morning got a sneak peek at how Froggy 92.9 does magical moments as Dano, Carlynn and Ben surprised Megan with A CAR!!
Megan from Santa Rosa is a single mom of 2 kids, currently living on a couch.  Which she PAYS to live on.  She's got a job, but is leaning on friends and bus routes to get there.  That's why she was invited to the Froggy 92.9 studios on Farmers Lane as a finalist for the G&C Autobody/Crozat Family Foundation Car A Month program.  And she soon found out she was not just a finalist….take a listen:
Congratulations Megan we hope this is a kickstart to a great future for you and your kids!!  It's a blessing to be able to help y'all, and we thank G & C Autobody and the Crozat Family Foundation for great partnership in this program.
If YOU know someone who needs reliable transportation, nominate them RIGHT HERE on the Crozat Family Foundation's website. Yes, you can nominate yourself.  Keep listening to Froggy as we give away another car in April 2019!