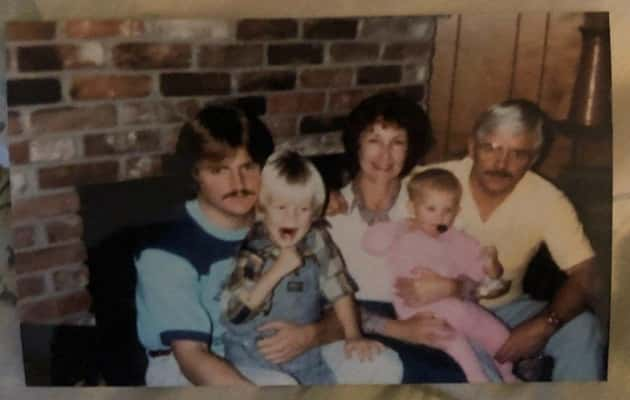 It was the center of our household.
The mantle carried family pictures, decorations, a clock that my children and I bought for my folks.
We gathered around it after dinner.
Family parties were held near it.
And yes, the stockings were hung by it.
It was the one of things my parents loved about our house.
It was the last thing left standing.
Our fireplace.
When we first moved in, the bricks were a natural color. Later, when my parents renovated our house, the bricks were sprayed white to match my mothers "French Country" theme (my mother and Joss told me that's what it's called…I'm a guy, so I don't normally know these types of things)
The fireplace also used to be natural, but we later replaced it with a gas insert.
After the Tubbs Fire claimed our house, the fireplace was in the first picture that was sent to me. Like thousands of others like it, it stood above the rubble marking a place where family had their home and their memories.
Ironic, isn't it? The final thing standing after a fire…the fireplace?
First Interstate Contractors knew we wanted a fireplace in our new home, and they worked it into the plans in just about the same place it stood before.
We're so excited for the day to come when our family can gather around that fireplace again…and make new memories.