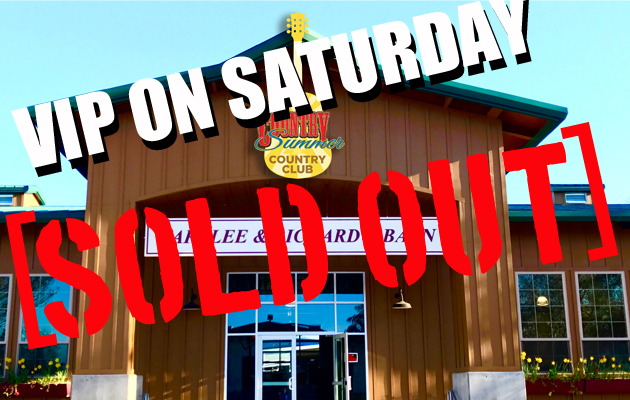 We knew it might happen…Country Club is the VIP experience at Country Summer.  The first of 3 days has now sold out, SATURDAY.
Friday and Sunday at the Country Club are also close to sell out.  SO, if you want in on the private restroom, bar, food and pre-show interviews with artists, make sure to get your tickets now, right here at CountrySummer.com.  You can also purchase in-person at Epicenter in Santa Rosa!
To learn more about the Country Club and take a peek inside last year's Country Club CLICK RIGHT HERE.