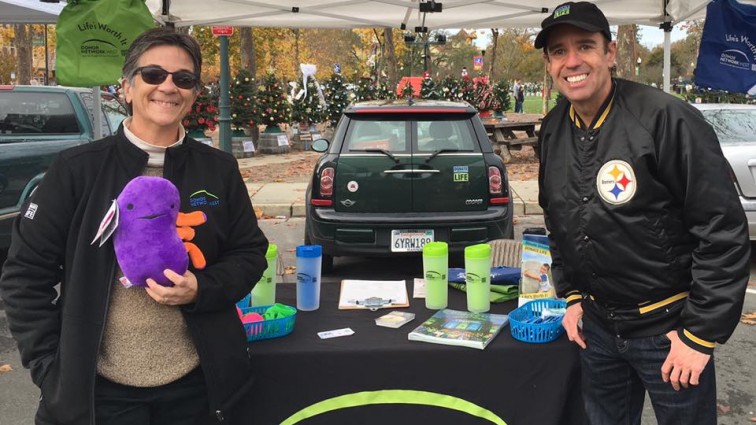 Splash is an imagination purveyor, lunatic wanderer & lifelong chronic illness survivor.
During numerous early morning treks from his hometown in the Central Valley to the UCSF hospital's Kidney Transplant Clinic, Splash & his Mom would laugh & giggle with their favorite morning radio shows. Once transplanted, Splash's favorite possession in existence was his Sears tape recorder with a built-in microphone. Pre-pubescent radio shows filled with ludicrous adolescent humor were created with guest star (and future kidney donor) Amy, his wonderfully precious sister.
From those humble beginnings, Splash is honored, privileged & overwhelmed with gratitude that he has the opportunity to create a musical symphony of ridiculousness while you provide for your family & further your career during your valuable workday.
If there is a country song that truly touches Splash's heart, it's "If You're Going Through Hell" from Rodney Atkins. (Don't tell him we've witnessed him occasionally tear up when this song wrings it's truth all over Froggy 92.9.) Splash bides his time hiking the hills of Sonoma County searching for life's answers, composing stories & adventures no one will ever devour feverishly, and learning the true meaning of existence from his lifetime cohort Filbert the Kidney. In the words of Splash himself: "Enjoy the Squiggly."