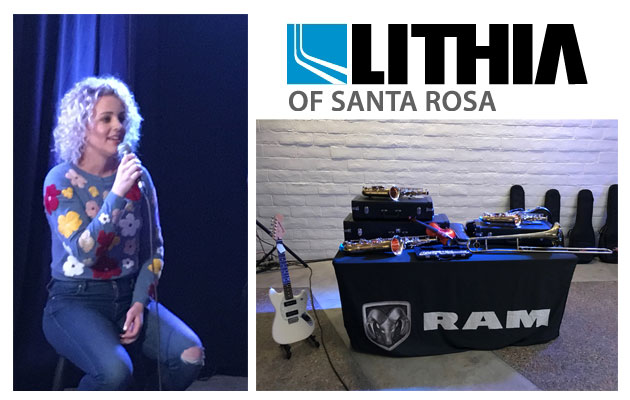 You may have seen Cam cruising the streets of Santa Rosa with Dano in a Ram Truck.  Yes, it was her, and she was here to help!  It's a really cool story we were excited to be a part of…
Late last week, we got word that Cam was coming back to the Bay Area and wanted to help us here in Santa Rosa in any way she could.  One loss she'd heard about was the loss of the instrument library at Luther Burbank Center for the Arts.    LBC's Music For Schools program loans guitars, flutes, saxophones, clarinets and more to hundreds of kids in Sonoma County who can't afford them.  While much of the LBC was spared during the fire (the theater!!), the instruments did burn.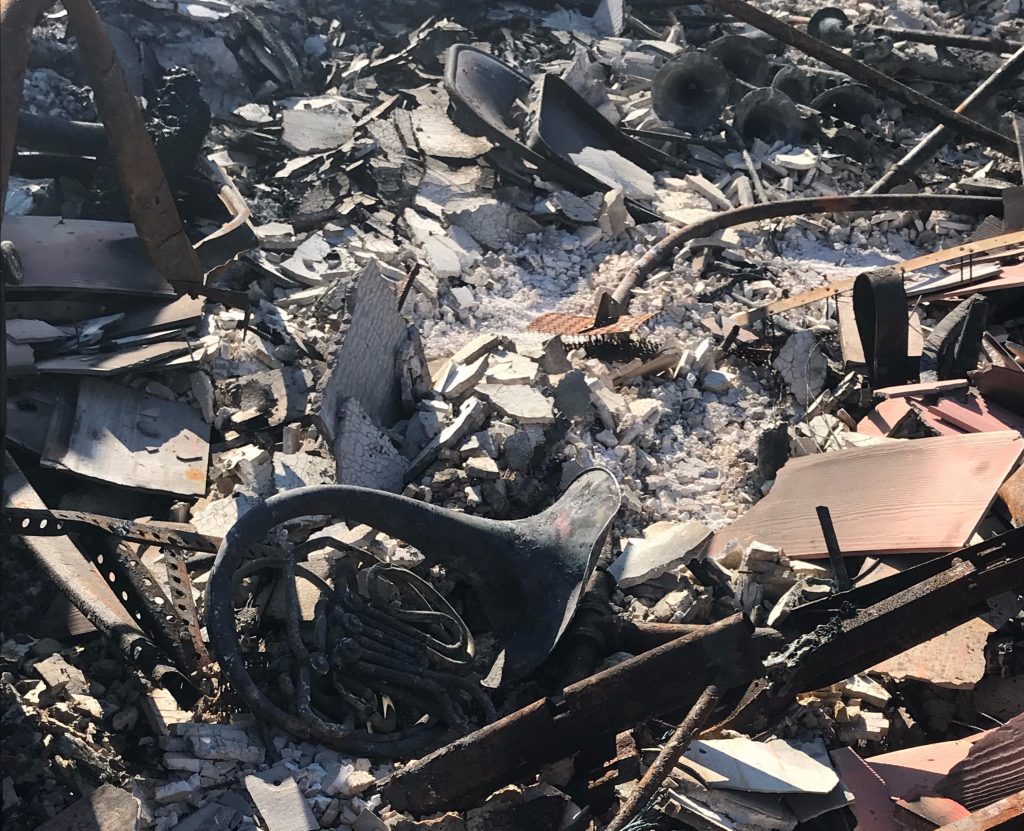 So we teamed Cam up with Ram Trucks and Lithia Chrysler Dodge Jeep Ram Fiat of Santa Rosa, and secured a $4500 donation to replace many of the instruments!  Turns out Steve Fox from Lithia used an instrument library himself growing up:
In addition to the donation, Cam wanted to see some of the burned areas to really understand the impact of this incident.  So she and fire captain Travers "TC" Collins toured Mark West and Larkfield-Wikiup.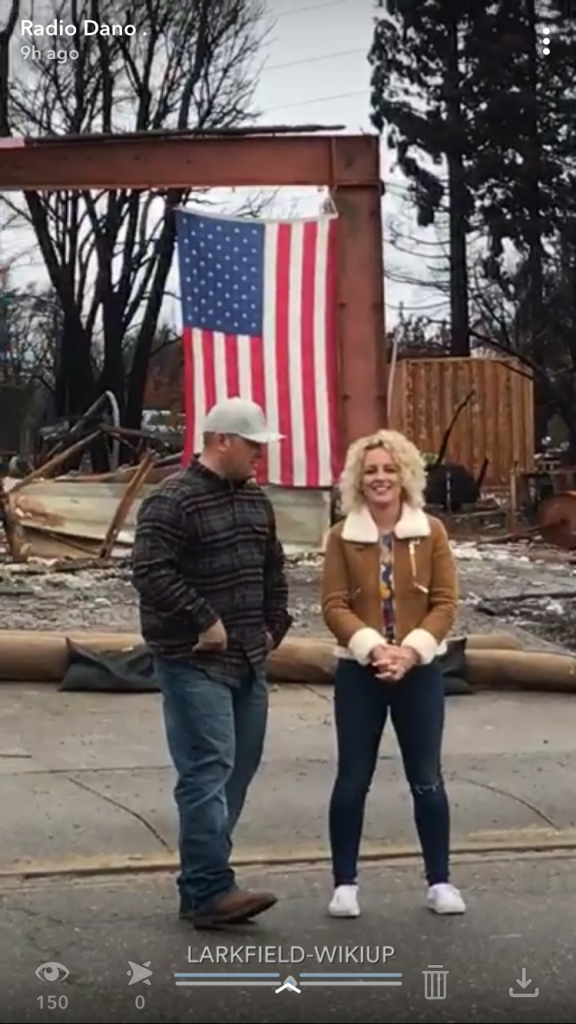 Later that evening, the instruments were presented to LBC's Mariachi Camp, which makes heavy use of the instrument library.  The kids were excited!!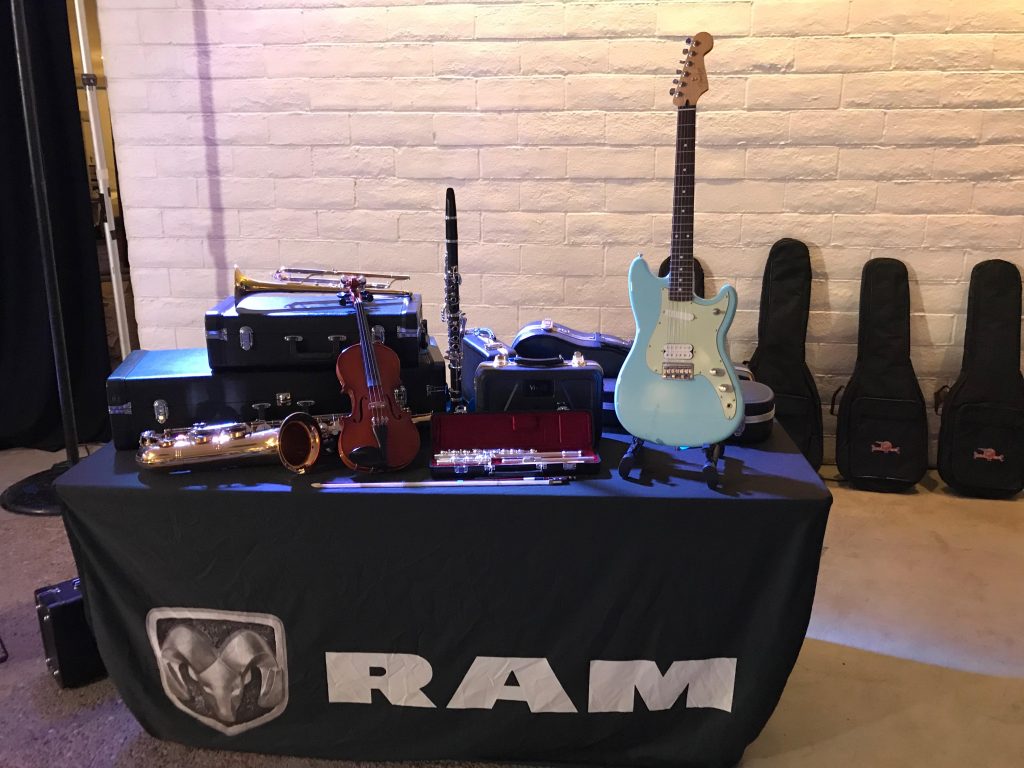 Thanks to Stanroy Music Center and Bananas At Large for helping provide the instruments on extremely short notice.
And of course, Cam performed for the kids as well: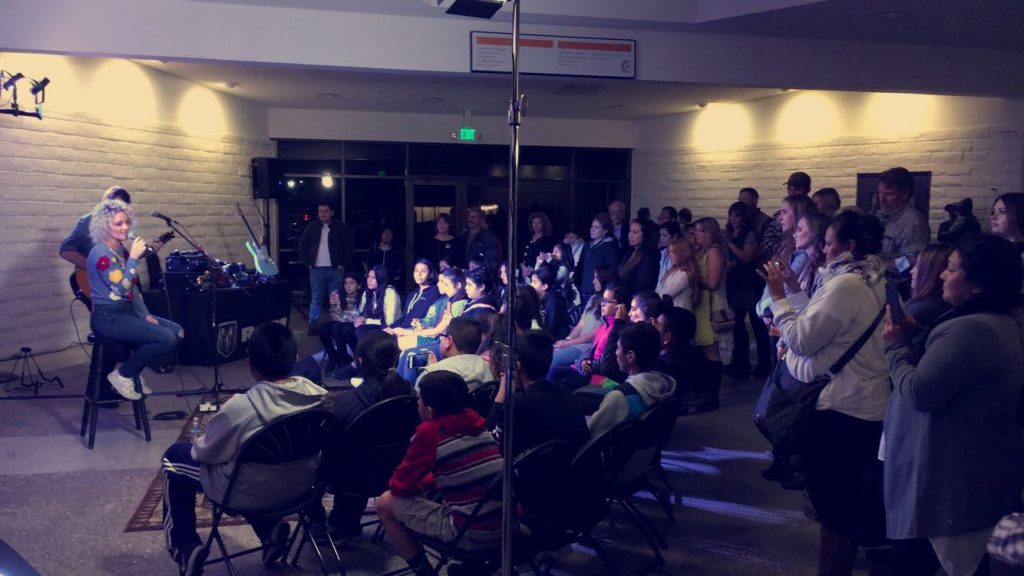 Cam spoke with Dano prior to the performance:
Oh and the REALLY cool part-  Ram Trucks brought out a film crew and filmed the entire day for an upcoming Ram Trucks commercial!
"The donation was incredible," says Froggy Afternoon Personality Dano, "but the video might be just as impacting.  Many of the camera crew from Nashville I took through Fountaingrove and beyond were floored.  They hadn't really heard about our story.  To have this produced piece I think will help draw some attention to what's going on around here.  The fire's out but we're still fighting."
Thank you AGAIN to Lithia Chrysler Dodge Jeep Ram Fiat of Santa Rosa, Ram Trucks, Bananas At Large, Stanroy Music Center and Luther Burbank Center for the Arts for collaboration on this project.  Expect the finished video around Thanksgiving, and we'll have it right here on Froggy929.com!