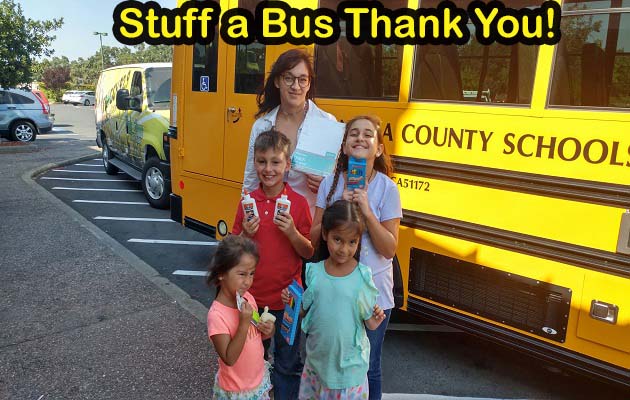 Stuff a Bus with Rob and Joss!
You helped Foster Kids now and year round with Stuff a Bus and we can't thank you enough. Our ultimate goal was to collect 2,000 school supplies at Walmart in Windsor and Walmart in Rohnert Park and because of you, we collected 6,055.
You are awesome.
Major Thanks to both Walmart Stores, Mattress Firm for their Foster Kids Program, West County Transportation and YOU!.
Wanna know more about the Mattress Firm Foster Kids Program? Click here. 
 Ready for a career change? Find out how you can be a part of the great team at West Sonoma County Transportation! Click here.