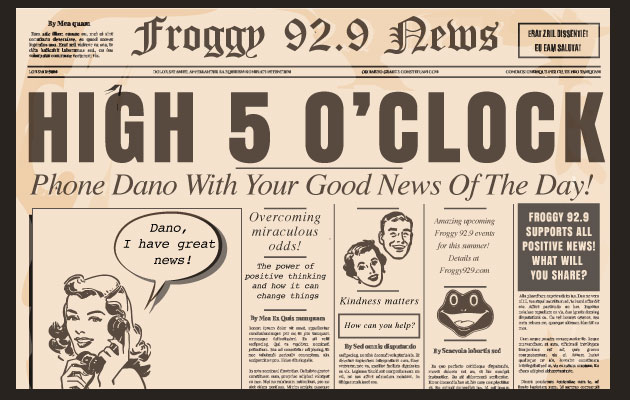 Dano's all about K.I.P- KEEP IT POSITIVE!  That's why he invented High 5 O'Clock.  Weekdays at 5pm, you can call Dano at 636.1HOP and share something GOOD from you day, a victory, a celebration, something that put a smile on your face.  Then, he rewards you with the most satisfying gift in the world-  A HIGH 5.
High 5 O'Clock is powered by Mercedes-Benz of Santa Rosa.

Listen in weekdays to hear the live High 5's and check the posts below for some past 5's.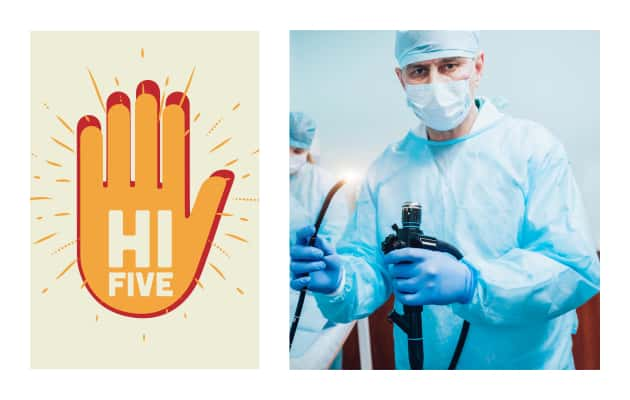 You read that headline right.  Dude called in and told the TRUTH about what he was pumped about.  And Dano even revealed an unknown fact about himself, today on High 5 O'Clock: High 5 O'Clock is powered by Mercedes-Benz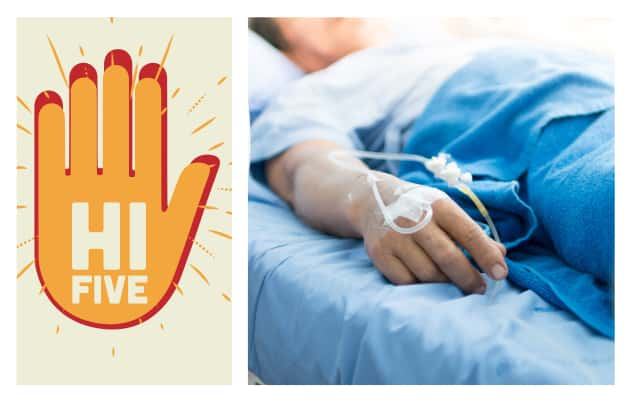 Family health battles can be devastating.  Lisa from Windsor watched her brother battle through a severe condition, to surprise her today with a song.  Take a listen as she called Dano for one the highest of 5's: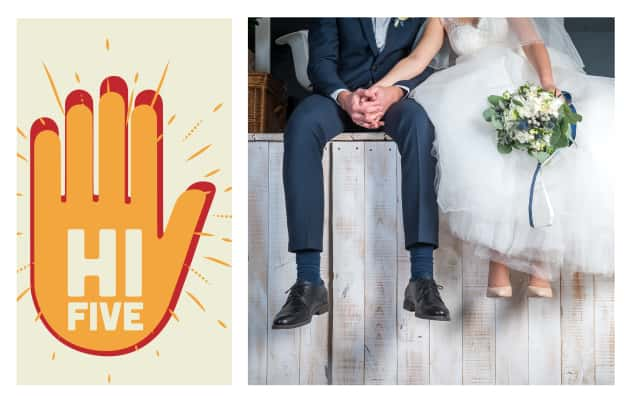 Angie from Ukiah's daughter recently got married, and she called Dano to celebrate with a High 5.  Not the wedding, which was lovely, but a sweet moment that happened on Facebook the day after.  Listen! High 5