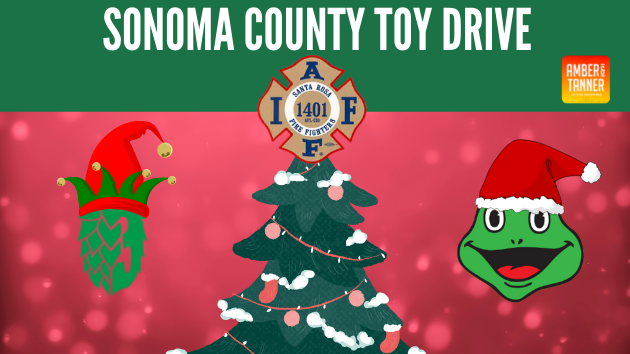 The holidays can be tough for many kids here in Sonoma County. With the economic impact of COVID-19, many will go without toys this year.
Amber and Tanner in the Morning want to change that.
That's why Amber and Tanner have partnered with Third Street Aleworks and the Santa Rosa Firefighters Local 1401.
The goal: To reach as many families as possible, all over Sonoma County. The Local 1401 firefighter's union is in collaboration with firefighters from Santa Rosa Fire, Sonoma County Fire, and Bodega Bay Fire.
How you can donate: Starting December 13th, you can go to Third Street Aleworks in Santa Rosa and drop off a toy. It's as simple as that. Just for donating, you will receive a 10% discount from Third Street Aleworks.
After you donate, we are celebrating on December 19th at Third Street Aleworks. The firefighters will pick up the toys, and Amber and Tanner in the Morning will be there for our pre-Christmas party.
If you have any questions, feel free to reach out to Amber and Tanner on Facebook.