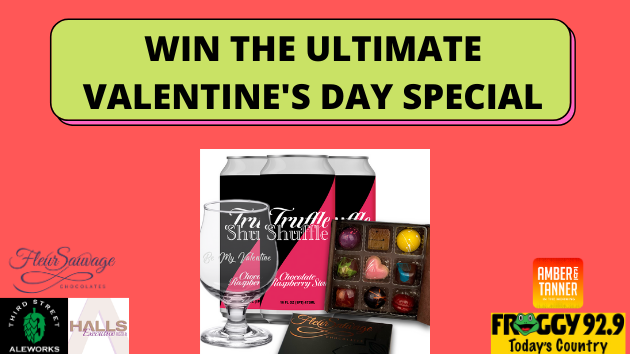 Need a special gift for Valentine's Day? Third Street Aleworks and Amber and Tanner in the Morning have your back. All week during the morning show, you can win this Valentine's Day package at 7:20 AM every day this week.
Collaboration between Fleur Sauvage Chocolates, Halls Awards, and Third Street Aleworks.
What is inside the special:
6 piece or 9 piece box of chocolates
One engraved tulip glass
 1 – 4 pack chocolate raspberry stout. (If you win, you will receive a gift card that can be applied).
Pre-order right now HERE.