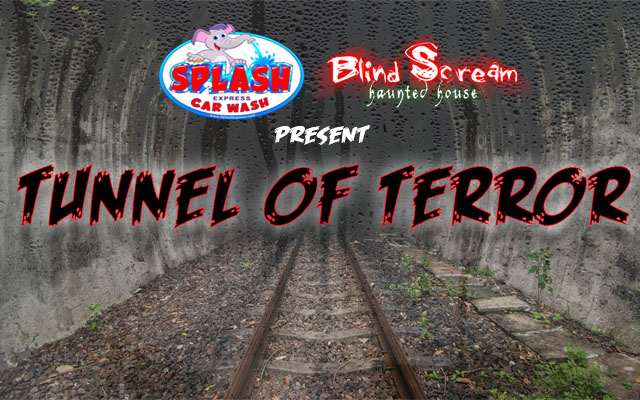 HALLOWEEN MAY LOOK DIFFERENT THIS YEAR, BUT SONOMA COUNTY WILL STILL HAVE SOMETHING TO SCREAM ABOUT!
SPLASH CAR WASH EXPRESS, IN ASSOCIATION WITH THE PRODUCERS OF BLIND SCREAM, PRESENT TUNNEL OF TERROR – SONOMA COUNTY'S ONLY DRIVE-THRU HAUNTED HOUSE!
OPEN NIGHTLY THIS HALLOWEEN SEASON BEGINNING 10/22 THROUGH 11/1 FROM 6:30-10PM
GATHER UP YOUR CAR AND BRAVE THE TUNNEL OF TERROR – A TERRIFYING RIDE COMPLETE WITH LIVE ACTORS, SPECIAL EFFECTS, AND MORE.
LOCATED AT SPLASH CAR WASH EXPRESS ON 458 WEST COLLEGE AVE.
ENTRY IS $20 PER CAR AND INCLUDES A SPLASH CAR WASH TO BE USED ON A DIFFERENT DATE.
FOR A CHANCE TO WIN A FREE CAR PASS, LISTEN TO AMBER AND TANNER ALL WEEK LONG – FOR A BONUS CHANCE, TEXT THE WORD "TUNNEL" TO 77000
CATCH AMBER AND TANNER BROADCASTING LIVE FROM THE TUNNEL OF TERROR ON 10/24 FROM 6:30-8:30 PM, AND DANO ON 10/30 FROM 6:30-8:30.