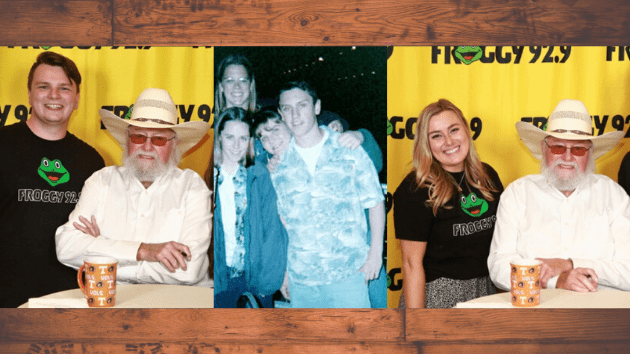 It was announced earlier today that Charlie Daniels passed away at 83-year-old. Here at Froggy 92.9, we wanted to reflect on our favorite Charlie Daniels memories. Do you have a favorite that you would like to share? Comment your favorite memory of the Country legend and we will share it on the air.
AMBER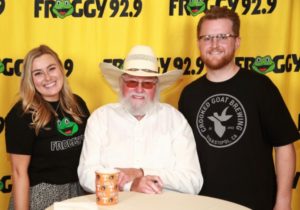 Photo by: Will Bucquoy
Growing up in the state of Georgia, Charlie Daniels was a musical icon. "The Devil Went Down to Georgia," is a state anthem to country music fans. Charlie said himself in our 2019 interview, "There's just something about Georgia." The Devil and Long Haired Country Boy were one of the most requested songs during my time on Classic Country Saturday Night on Your Georgia Country. My life has been filled with his music. Seeing Charlie LIVE at the Green Music Center in 2019 was a dream come true. He was truly an icon across all demographics and an incredible multi-instrumentalist.
TANNER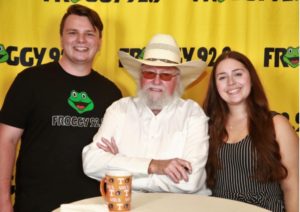 Photo by: Will Bucquoy
Amber and I interviewed Charlie last year for his show with Travis Tritt at the Green Music Center. He was a delight. When we met him in person a week later, he told me something that opened my eyes to the dedication he gave to country music. He said, "it's hard for me to keep track of who interviews me. I have done interviews every Friday for the past 50 years". 
Doing the math, that is AT LEAST 2,600  interviews if it were just one per day. I think we all know, he did more than that. Charlie Daniels worked every day of his life for our entertainment. He fully committed himself for us, and for that, I am incredibly thankful. On social media, I am seeing the outpour of love from country artists. It is apparent that Charlie Daniels spent much of his time working and mentoring artists like Luke Bryan, Jason Aldean, and the list could go on for twelve pages. 
Seeing Charlie Daniels with Travis Tritt was a special night of my life. My first time at the Green Music Center (and my first show with my girlfriend here in Sonoma County). I'll always be thankful for the time (even if it was 10 minutes) that Charlie spent with Amber and I on our show.
DANO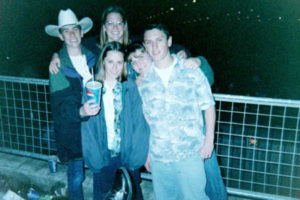 In 1999, my friend Matt was all into country music.  He was pretty much the only guy at Casa Grande with a cowboy hat.  He kept telling me how amazing country concerts were, and finally I agreed to go with him to the Concord Pavilion because a girl I had a crush on was going too.  The artists were Charlie Daniels and the Marshall Tucker Band.  I had absolutely no clue what was happening up there on the lawn, but when Devil Went Down came on, it was pretty magical.  My first country concert would not be my last, little did I know I'd be involved in big shows like that years later.  You could say I found a new crush that night.  And it all started that night with an amazing performance by Charlie.  RIP.
Amber and Tanner in the Morning had the opportunity to interview Charlie last year. This was before his last performance in Sonoma County at the Green Music Center.