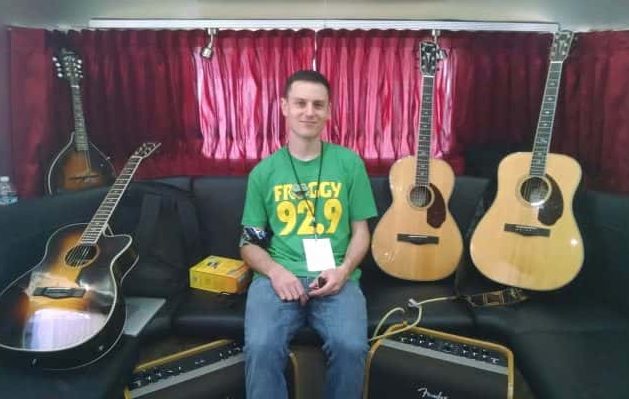 There's an old perception that backstage at a concert is a wild and crazy party.  The reality is it's a lot less like a frat party and more like a Broadway Show.  Trained professionals in several crafts are working, from forklifts to floodlights to food, and everybody is serious about being on time.
Artists in Country Music are incredible, and take time at every show backstage to meet their fans.  Honestly they would love to take 5 minutes and talk to every single fan there, but do the math-  5 minutes with 10,000 people over 100 dates in a summer…it doesn't work.  So they meet a handful of lucky contest winners and fan club members each show and take a quick photo.  Just as with everything else backstage, it's at a scheduled time, because they have to be on-stage shortly thereafter, and then typically on their bus after that to get to the next show on time.  Once the Meet and Greet is over, it's over.
So on Saturday night at Country Summer 2015, when 2 Marines approached me backstage and said "Umm Dano, we were hoping we could meet Lee Brice," I knew it just wasn't going to happen as Lee's meet and greet was long over.  I'd worked with them earlier in the day during the National Anthem, and I will go to any length to help someone in uniform.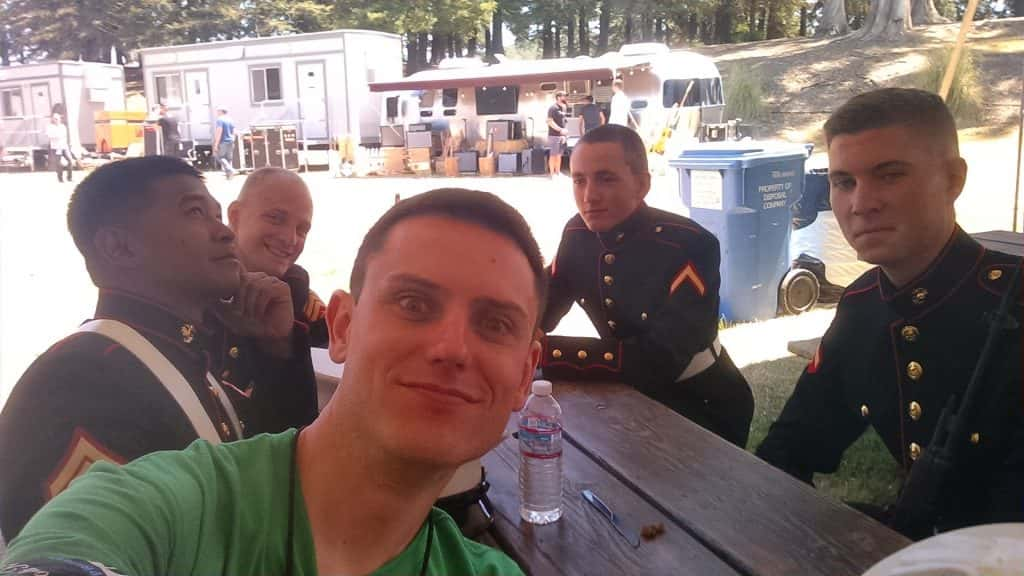 But I can't just snap my fingers and make Lee Brice appear.  So I did my best and gave them a tour of the backstage area.  Our guitar sponsor that year had set up a very cool airstream trailer with demos of their products, in fact they were making guitars on site at the trailer.  So we hung out in there, talking with the guitar guys for awhile.
The Marines seemed pretty satisfied they'd at least been backstage at a concert, so I hollered and said it was time to head out.  As I stepped backward out of the trailer, I bump into to someone who says "Oh!  Excuse me…"
You guessed it.  Lee Brice.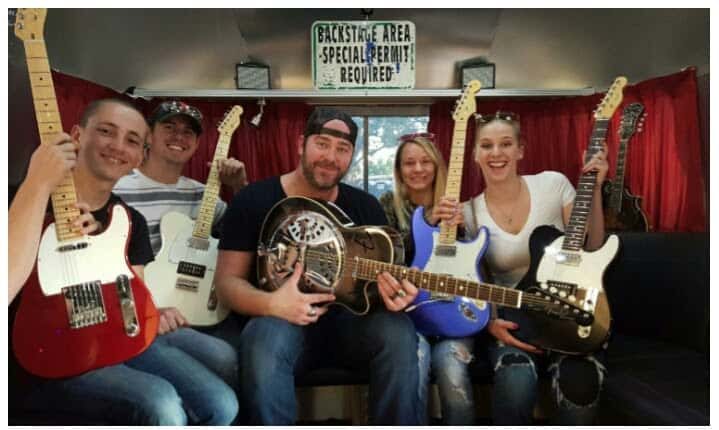 Could not have been cooler.  Asking them questions.  Thanking them for their service.  Telling concert stories.  And the whole time, the Marines were looking at me like I set the whole thing up.  I had no idea!  And for years and years I've told this story, thinking it was just a random occurrence that he walked in that trailer at the exact right moment.  But in Spring 2019 I had a chance to interview Lee and ask him about the story and he said….
Lee Brice Adds Missing Piece to 2015 Backstag...
Country Summer Stories
It's fun to be a part of a moment for someone.  That's a story those guys and gals will tell for the rest of their life.  And even after writing this up I'll still say it was magic *snap*!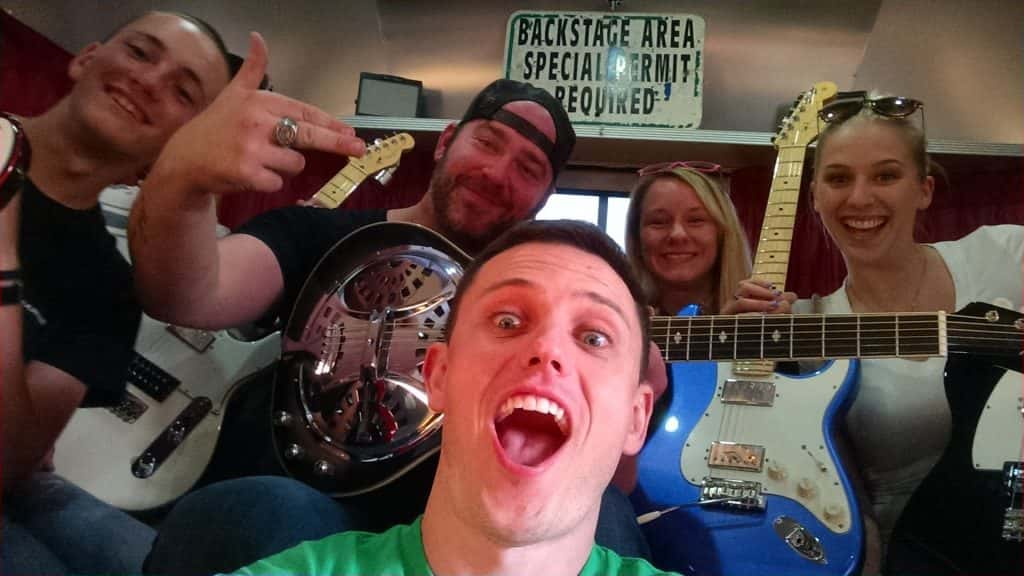 This post was written by Froggy 92.9 afternoon personality Dano.