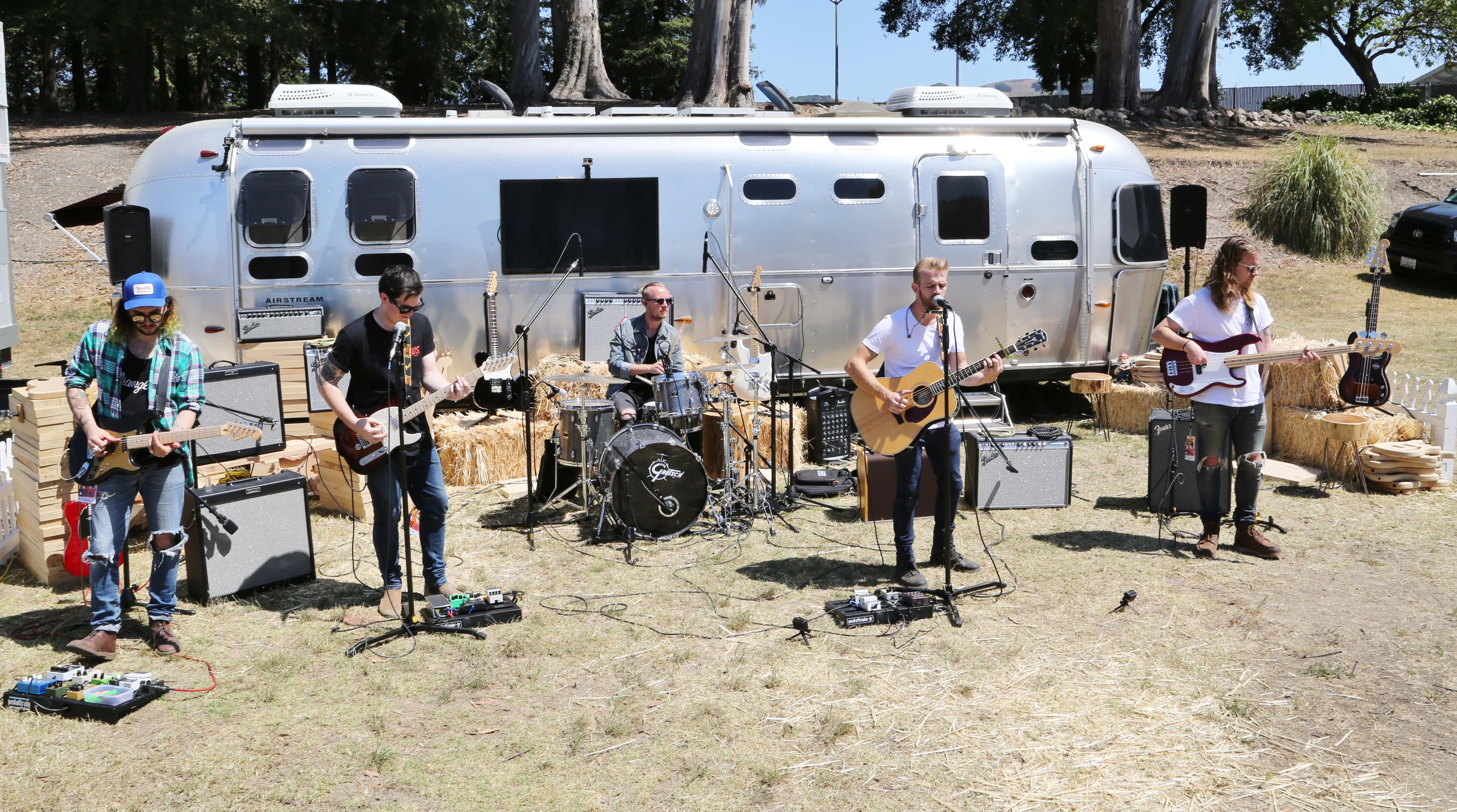 Artist Jared Porter and his band backstage at the Fender Guitars airstream trailer prior to the show at Country Summer 2015 in Santa Rosa, CA. Jared won a contest sponsored by Fender to open the event, and flew all the way from his native Australia to be at the show. (Photo: Will Bucquoy)
After a great fan response to our first-ever Country Summer Music Festival, we came to the table in 2015 asking "How do we take it up a notch?"  A host of improvements were made, including expanding to 3 days, adding a thrust to the stage for artists to walk into the crowd and a focus on our best lineup yet.  One idea we tossed around was a "battle of the bands" style competition-  $5000 cash prize and the opening spot on Friday for the Festival.  "Anyone in America can enter!  No…anyone in the world," we all said with a laugh.
Just 3 months later, we'd all discover what we jokingly said…would come true!  After fierce online fan voting from across the United States with artists from Texas, New York and of course California, the grand prize winner of our Country Summer Contender Challenge was….from Australia?
"My sister entered me into it," winner Jared Porter said.  "I mean I never thought I'd win, but here we are!"
Learning a little more about Jared, it's understandable why he'd find support in California.  He was born and raised in the foothills in Grass Valley, moving to Australia with his mother in his teenage years.  Jared was interviewed backstage about what the Californian from Down Under experienced at Country Summer:
What we didn't know at the time was, the very next year another Aussie would win and open the show.
The Contender Challenge has come and gone, but we'll never forget when Country Summer went global.
Jared Porter at Country Summer 2015