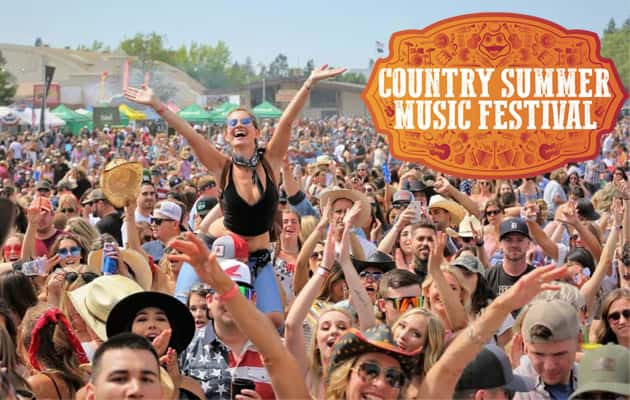 Country Summer 2020- you've already got your show dates…Friday June 19th, Saturday June 20th and Sunday June 21st.
Now you just need….your tickets!
Amber & Tanner in the Morning had the news today: Country Summer 2020 tickets will go on sale Saturday November 23rd at 8am at the Sonoma County Fairgrounds box office on Brookwood Ave.
Sonoma County locals always get the first crack at the best tickets in-person at the box office!  8am-Noon is a special 4 hour window of time where tickets will only be on sale in-person at the box office.
Tickets then go on sale to the world at noon at RIGHT HERE at countrysummer.com.
Tickets will be at early bird prices for our die-hard fans, the lowest price of the year! Tier 1 three-day pass pricing, starting from $219 plus fees, starts in-person at the box office on November 23rd at 8am and ends on Cyber Monday, Dec. 2.
Get tickets for the Country Summer fan on your Christmas list, and $ave!
Headliner announcements in the next few weeks, right here on Froggy 92.9!
IMPORTANT NOTE: the on sale will be happening at the Brookwood box office, near the large parking lot. This is a change this year, prior on sales have happened at the Grace Pavilion office. Go to Brookwood box office on November 23 rd to get your Country Summer 2020 tickets!
If you've never been to Country Summer before, here's a look back at how much fun we had LAST YEAR, Country Summer 2019:


Best of Country Summer 2019