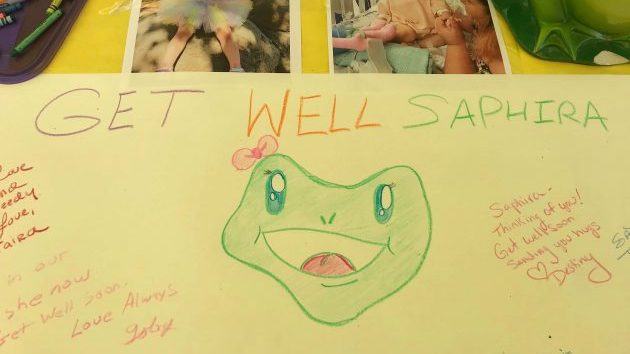 Thursday, July 11, 2019 started off like any other day for the Howerton family. The Santa Rosa family woke up to a beautiful two-year-old girl, named Saphira, saying good morning. They made eggs for breakfast, Saphira's favorite, and her mother put her hair in pigtails. Her mother April said, "We played and we watched Seasame Street before I had to go to work." Then, she kissed Saphira goodbye and told her she loved her. She never imagined that she would receive the phone call that she did that day.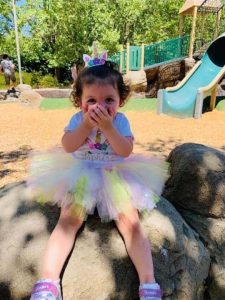 Later that day, Saphira was with her grandmother near Coddington Mall in downtown Santa Rosa when 47-year-old Hector Cabrales Larios hit Saphira with his van and took off. Larios was allegedly under the influence at the time of the accident. Saphira was rushed to a local emergency room, then airlifted to Children's Hospital in Oakland. Soon after the crash, police found Larios and his van at his apartment complex nearby. The entire Froggy team knew we had to do something to help this family and precious little girl.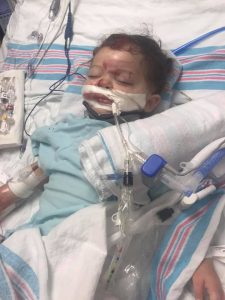 Saphira was thrown several feet and suffered bruised lungs and head lacerations. In an emotional Facebook post, April Corinne Howerton wrote, "Words a mother never wants to hear, you need to go to the hospital immediately your child has been in an accident and needs to be airlifted." Saphira was in stable condition but suffering major injuries. April and Shane Howerton have spent every moment at Saphira's bedside. The Froggy Team LEAPED into the action and began an effort to help the Howerton family.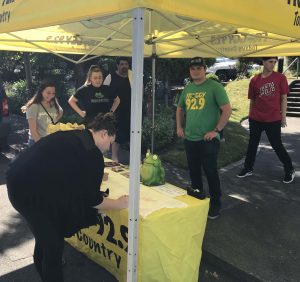 On Thursday July 25th, we set up a get well card and donation table outside our Froggy studios. Amber, Tanner, Jenn & Dano all announced on-air that anyone was welcome to stop by to sign the card and drop off donations. We were overwhelmed at the response from the community. Many people, from all over Sonoma County, came together to help the Howerton family in their time of need.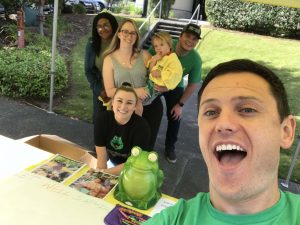 Together, we raised over $1000 for the Howertons! Thank you to those who stopped by, wrote a kind sentiment on the get well card, or even dropped off a donation. Hopefully, the card will be something Saphira can look to when she's older and know that the people of Sonoma County truly cared.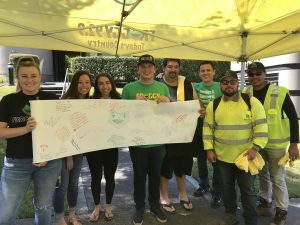 Saphira's father, Shane, dropped by the Froggy studios this week to pick up the get well card and donations. He was also overwhelmed by the support his family has received from the community. He said, "Even though, this one bad thing happened to us, we are trying to focus on all the good." He also stated that he still believes there's so many good people in this world and one bad one isn't going to ruin the family's perspective. Saphira is currently back at home and doing much better!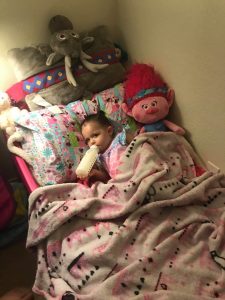 Again, thank you to everyone who has assisted Froggy in helping this wonderful family. We could have not done this without the help of our peers, listeners, and wonderful people of Sonoma County. If you'd like to donate to the Howerton family, please visit their GoFundMe page here.