Netflix is paying more than $1 per subscriber for an upcoming mobster movie by Martin Scorsese called "The Irishman". It sure sounds like it's Oscar bait . . . so if Netflix is chasing a Best Picture Oscar, that might explain why they're paying through the nose for a serious adult drama.
Netflix is diving deep into their pockets for the next Martin Scorsese film, "The Irishman". According to Buisness Insider, Netflix spent $1 from every subscriber on the film. IT COST $173 MILLION TO MAKE THIS MOVIE!
---
A wildfire in Mendicino County is supposed to be 100% contained by the end of the week. There are no reports of injuries thus far. According to The Mercury, the fires have spread over 130-acres.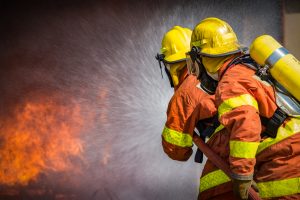 ---
Garth Brooks is going to return to Cali! His next tour stop will be in Bakersfield at the Buck Owens' historic Crystal Palace. Wanna know what's cool? It's the same place where he proposed to Trisha Yearwood. We wonder if she is going to make a special appearance…
---
Carrie Underwood surprised a bunch of kids that were gearing up to perform for CMA Fest. Carrie made her appearance and everyone FREAKED out!