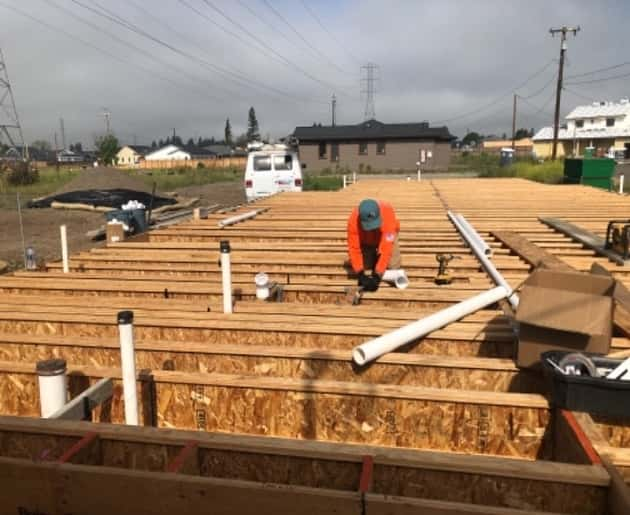 The foundation? It's laid. The plumbing? It's in. The smile on my face? Wide.
Things are coming along at our family home in Larkfield.
Each time I get a Weekly Project Summary from First Interstate Contractors, I'm so emotional. They send updates and pictures. So,  I remember our old house. I look forward to our new house. I see the changes in the neighborhood. Who knew that foundations and pipes could bring a tear to someone's eye?
That's what I love about First Interstate Contractors. We get updates. We're not lost in the process. They tell us the last milestone they hit and what the next one will be. So I know how close we are getting to our "Golden Key." My mom is 83 years old, so she can't make it to out the house very often to see the progress, but she sees the pictures and she's so excited.
I  have moved to San Diego. I was confident that our house would be taken care of because of First Interstate – and now I can watch it being built from far away.
But when the door goes in, I'll be with my mom to turn that Golden Key.
I'll update you when we hit that next milestone…