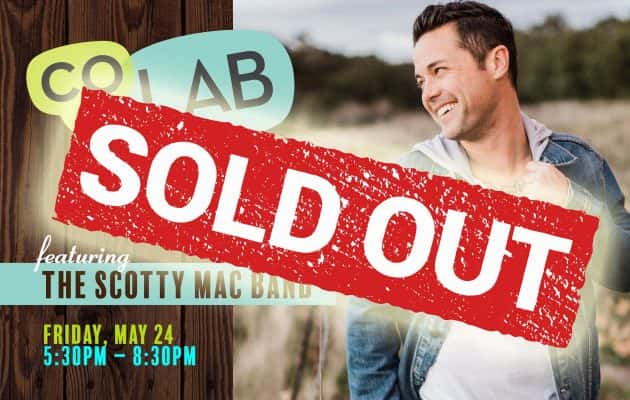 THANK YOU SONOMA COUNTY!
Due to intense demand from ticket sales and contests, our upcoming show, coLab Live! with Scotty Mac Band completely SOLD OUT in just 8 days!  If you still want to go, listen to Froggy 92.9 all this week for last minute tickets to sneak your way in.
Our exclusive concert series with Sonoma County's premiere co-working space returns!  coLab Live! brings entertainers, experts and influencers on stage in downtown Santa Rosa to perform and shares insights on what helps them work.  SoCal country star Scotty Mac Band performs an intimate acoustic set of original music and some of your favorites on Friday May 24th.
coLab Live! with Scotty Mac Band
Friday May 24th 530pm-830pm
coLab
427 Mendocino Avenue
Santa Rosa, CA