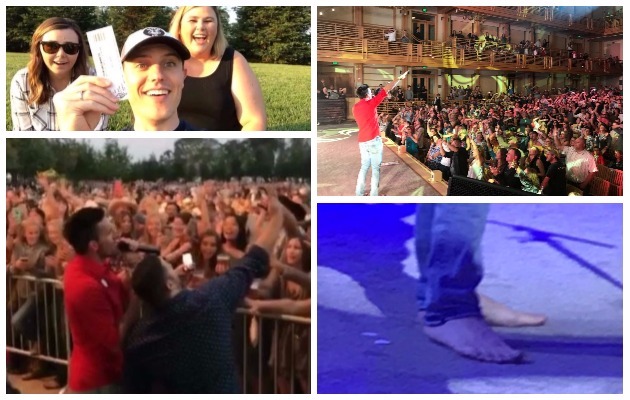 Seats on stage, bare feet, a Glen Campbell Tribute, it was a NIGHT at GMC y'all.
Now's a tough time of year.  Summer's over.  SCHOOL is starting.  You're 11 months away from Country Summer 2018.
Thankfully our pals at the Green Music Center at SSU invited Jake Owen for his only Bay Area appearance this year.  Dano bounced around the entire venue all night and was Snapping away.  Here's everything he saw!
Set List:
Beachin'
8 Second Ride
Real Life/Ring Of Fire (Johnny Cash Cover)
Good Company
If He Ain't Gonna Love You
Tall Glass of Something
Witchita Lineman (Glen Campbell Cover)
Alone With You
Neon Moon (Brooks & Dunn Cover)
Days of Gold
Yee Haw
VW Van
Don't Think I Can't Love You
Anywhere With You
The One That Got Away
Barefoot Blue Jean Night
LAX
American Country Love Song