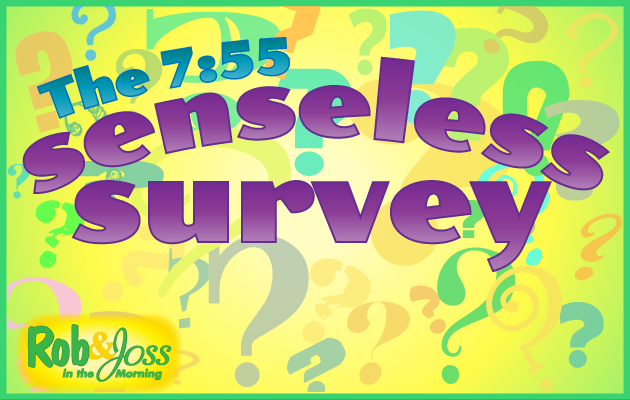 Weekdays at 7:55am, Rob & Joss in the Morning step into their second job, working for the US Senseless Bureau.  Robs asks 10 senseless questions to 1 unsuspecting person.  "Do fish ever get thirsty?" "If God sneezed, what would you say?" "If Barbie is so popular, then why do we have to buy her friends?"
Will he make it through all 10?  Will the unsuspecting person scream at him?  Will you laugh the entire time?  Listen to Froggy 92.9 weekdays at 7:55am to the Senseless Survey to find out!
Take a Listen to a Few Senseless Surveys...
Does he own Titanic on Laserdisc?  How old is too old for a trampoline?  Find out!
Does she prefer dollar bills or dollar coins?  Does she keep a homemade time machine in her shed?  Find out here!