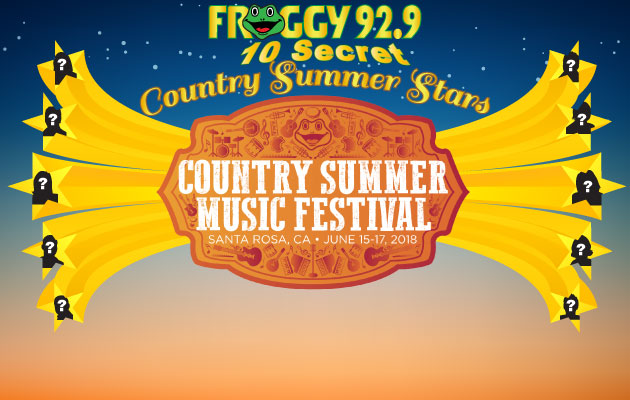 Congrats to Froggy listener Eric Andersen from Sebastopol.  He correctly guessed all TEN secret stars!  He WON the grand prize, but even sweeter, he says he wants to donate half the $1000 and the pit tickets to a fire victim.
Here's his winning call:
Keep listening to Froggy for another round of Secrets Stars, it WILL be back!!  Here are the names if you're wondering.
THE – TOBY KEITH
FROGGY – CASSADEE POPE
NINETY TWO – THE BAND PERRY
POINT – MONTGOMERY GENTRY
NINE – TRACE ADKINS
TEN – LADY ANTEBELLUM
SECRET – BRANTLEY GILBERT
COUNTRY – JOSH TURNER
SUMMER – KIP MOORE
STARS – RANDY HOUSER